House boat/Motor boat/country boat ride along the backwaters and huge water bodies is unexplainably wonderful and no one will forget the experience ever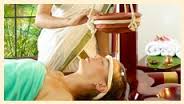 Ayurvedic spas have become spread in Kerala, and the same with house boat ride has catapulted the tourism sector of Kerala and Alappuzha to new heights and the tourists from within and outside the country began to comfort themselves with ayurvedic massage and other unique treatment styles of Ayurveda.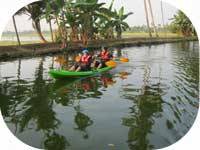 Individuals can experience canoeing and kayaking at Alappuzha by using the vessels available at Sports Authority of India centre located at Punnamada, north of starting point of Nehru Trophy Boat Race and private operators.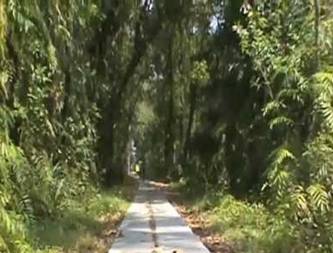 Interested bird watchers are lucky to quench their thirst by visiting Kumarakom and Pathiramanal bird sanctuaries and Thanneermukkam butterfly sanctuary.
Beautiful Alappuzha beach, Children's Park, light house, spice street, Gujarathi street etc. are worth watching
1. Sabarimala shrine - Can visit internationally famous Sabarimala Shrine, on 17th of August, which is approximately 150 Kms. away from Alappuzha.
2. Mannarashala Nagaraja Temple - Internationally renowned pilgrim centre dedicated to the Serpent God - Nagaraja headed by a priestess 35 Km from Alappuzha.
For assistance and booking of these services, DTPC Information Centre, Alappuzha may be contacted at 9400051796 or 0477 2253308